Get your exclusive SequenceServer stickers – and more!
We're all about celebrating the beauty and complexity of bioinformatics, and we love to see our community share in the excitement. That's why we're thrilled to announce that we have some awesome SequenceServer stickers up for grabs! Whether you're adorning your laptop, lab notebook, or water bottle, our stickers are the perfect way to showcase your love for powerful and elegant BLAST analysis.
But wait, there's more! When you snag a sticker, you'll automatically be entered into a drawing for a chance to win some special surprise SequenceServer swag. Trust us, you'll love it.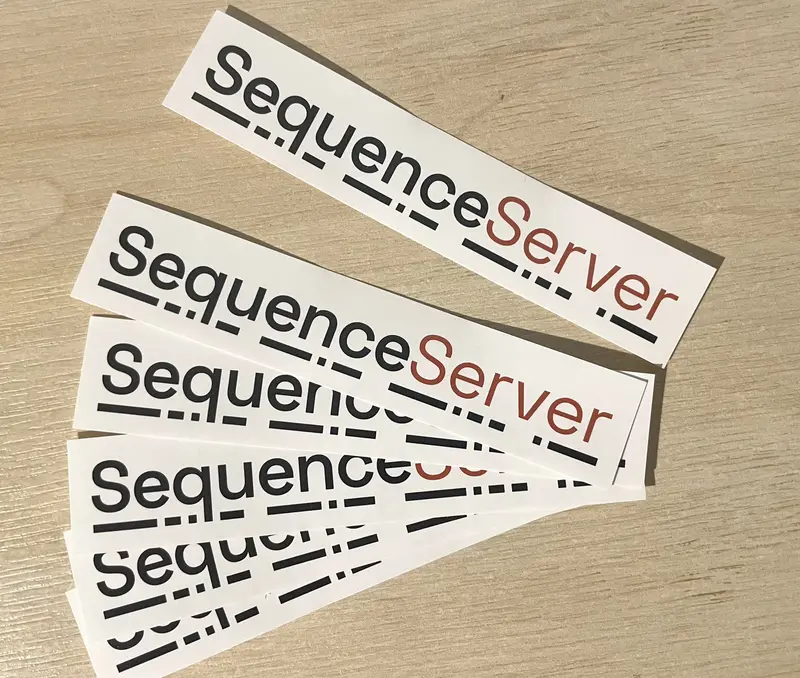 How to get your stickers (and enter the drawing)
Just send us a quick message: Contact Support by email or using the chat widget. Let us know that you'd like some stickers. Please include your name and your physical mailing address.
Wait for the mail: Once we receive your request, we'll send out your sticker and you'll be entered into our special drawing. Then, all that's left is to keep an eye on your mailbox!
The SequenceServer community
Our stickers are more than just fun – they're a badge of honor, a sign that you're part of a global community dedicated to making bioinformatics more accessible and user-friendly. By displaying a SequenceServer sticker, you're helping to spread the word about our tools and services that empower researchers and students alike.
So, don't miss out on your chance to show off your SequenceServer pride and win some exclusive merchandise. Contact us to claim your sticker and join the draw today. We can't wait to see where you'll stick them!
Happy BLASTing!
The SequenceServer Team

Note: This promotion is available while supplies last and the drawing for the special swag will be conducted by end of February.
Stay up to date
Enter your email to receive the latest news and updates from our team.