BLAST search made easy!
Rapidly set up a BLAST+ server for individual use or for sharing datasets with your colleagues and your community. Focus on the biology and getting things done. SequenceServer is free and open source.
SequenceServer is extensively used in private and public sector labs for cloning, comparative genomics, gene curation, design of diagnostic markers and many other applications. Our software has helped research on humans, viruses, bacteria, agricultural plants and animals, and dozens of emerging model organisms. SequenceServer is a main querying mechanism for dozens of community databases (e.g., Drosophila suzukii, planarians, Lotus japonicus, echinoderms, ants, butterfly), and is also used for teaching.
Our highly cited 2019 MBE paper provides an overview of SequenceServer's user-centric design and sustainable software development philosophy.
Key features
Automated setup, including BLAST+ download and converting FASTA files into BLAST databases.
Smart user interface automatically selects the appropriate BLAST method for the given query and selected databases.
Visualise each level of BLAST output:

Circos-style plot of queries and their top hit, helpful for visually testing for conserved synteny or gene duplication.
Length distribution (histogram) of all hits of a query, helpful for quality-assessment of gene predictions. This is inspired from our work with GeneValidator
Kablammo visualisation for each query-hit pair indicates clearly which parts of the query match which part of the hits.

Visualise pre-generated BLAST results or output of DIAMOND.
Share the results with colleagues or bookmark the page and return to it at a later date.
Download hit sequences or matching regions in FASTA format, or all alignment data in tab-delimited or XML format for further analysis.
Easily add custom links to search hits (e.g. to a genome browser or a page describing the sequence).
Support for long-running BLAST searches, for rendering large BLAST results (thousands of hits), and for integrating as part of other websites.
Requirements for local installation
Linux or Mac and Ruby (≥ 2.3; preferably ≥ 2.5)
NCBI BLAST+ (2.10.0+) is interactively downloaded if absent

One of SequenceServer's dependencies (the module used to parse BLAST's XML output) compiles some C code as part of the installation process. This means that the standard Unix build tools (e.g., gcc, make) are required to install SequenceServer. On a Mac, this means having Xcode and CLI tools for Xcode installed. On Ubuntu and other Debian-based Linux systems, you would have to install the ruby-dev and build-essential packages in addition to ruby.

Alternatively, just install Docker and use it to run SequenceServer whether on Linux, on Mac, or on Windows.
Install or update
Once you have Ruby and the build tools installed, or Docker, the commands below can be used to install SequenceServer for the first time. Later on, the same command can be used to update SequenceServer to the latest version:
If using Docker:
Configure and run
Run the following in a terminal to configure and run SequenceServer. It will automatically download NCBI BLAST+ if absent, ask for the location of directory containing database sequences, format FASTA files for use with BLAST+, and list them for use in the search form:
If using Docker, you need to provide the databases directory up-front:
docker run --rm -itp 4567:4567 -v /path-to-database-dir:/db wurmlab/sequenceserver:1.0.11
That's it! Open http://localhost:4567 in your web-browser and start BLAST-ing!

Screenshot: Search interface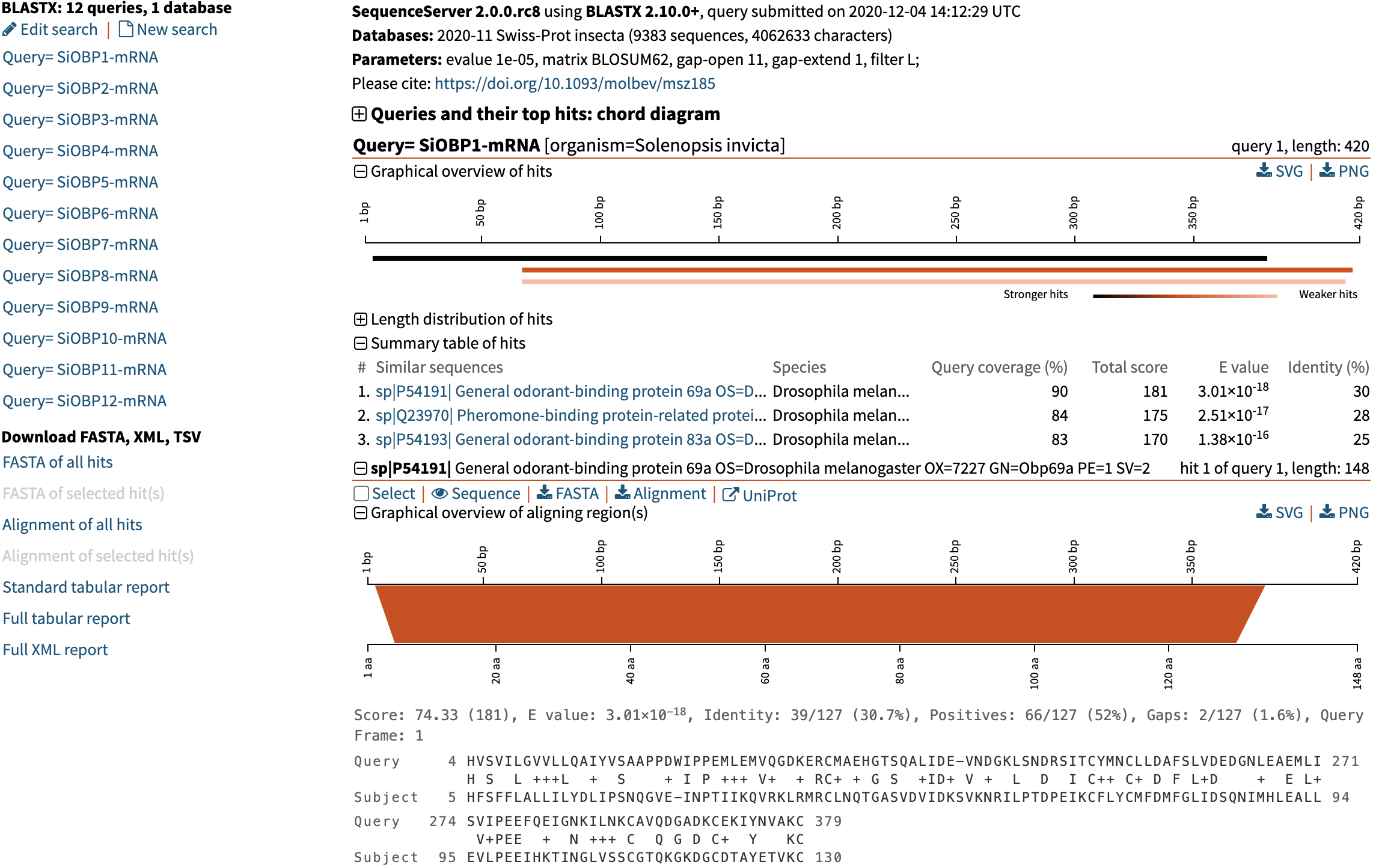 Screenshot: Result interface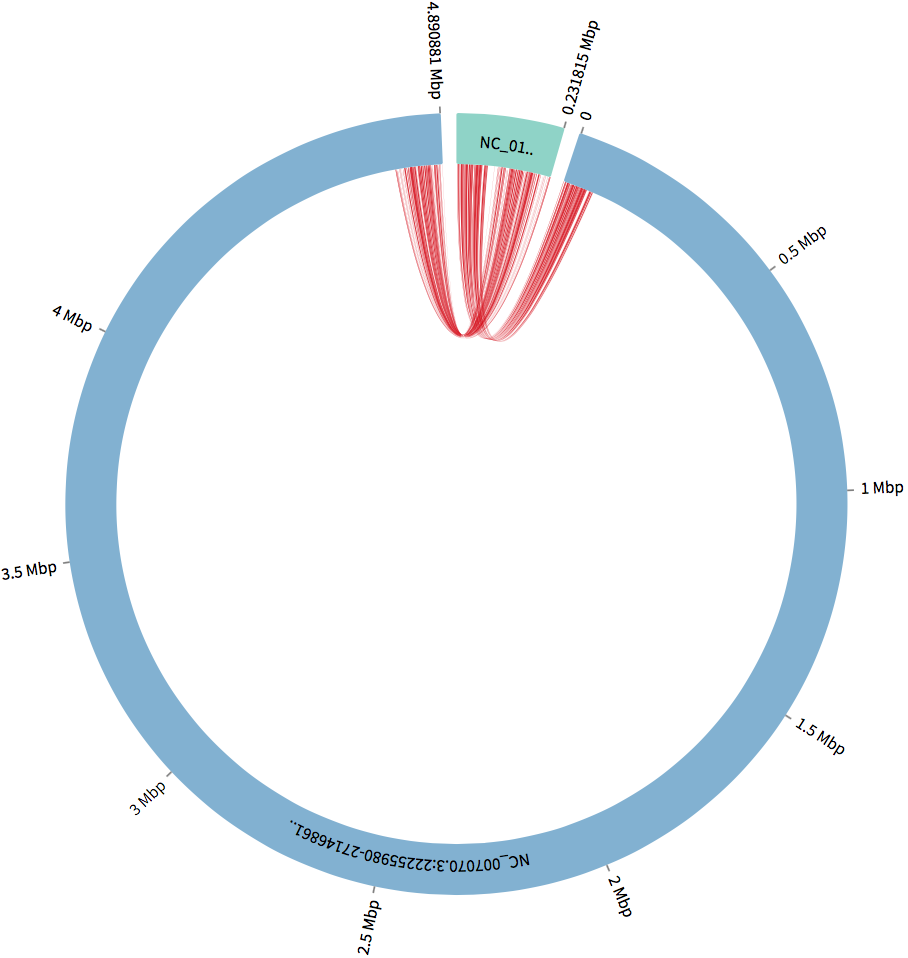 Screenshot: Circos-style visualisation showing conserved synteny and rearrangement between genomes of two species.

Screenshot: Length distribution of hits showing that the query (a predicted gene product) is longer compared to similar database sequences.

Screenshot: Kablammo visualisation showing a mis-assembled genomic sequence.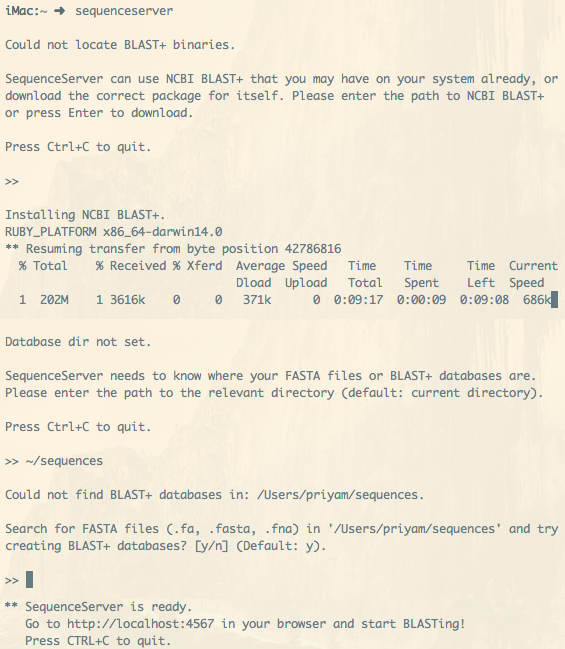 Screenshot: Setup process
SequenceServer Cloud: point click hosted BLAST servers
Installing SequenceServer is straightforward on most UNIX systems. However, this isn't for everyone.
Perhaps you lack the infrastructure or would prefer a point-and-click setup.
Or you want SequenceServer BLAST to run faster at a reasonable cost.
Or want to be able to perform BLAST searches from anywhere, without having to worry about IPs, ports or power outages.
Or you simply want to benefit from the greatest SequenceServer features without the hassle of running and updating a server.
Having spent 15 years running BLAST servers, we have now created SequenceServer Cloud. A hassle-free, secure and cost-effective solution for labs, institutions and individuals. Find out more.
Support
Have an issue in deploying SequenceServer? Something is not working as expected? Have a tip? A feature request? Or just want to encourage further development? Post it to SequenceServer Google Group and we will work something out.
Customers of the SequenceServer Cloud BLAST service have dedicated support streams.
We are also available for consulting which can range from custom support to server deployment and administration to implementing specific features. Get in touch.
Users
In addition to the research conducted and resources created using SequenceServer (below), several users have written articles about installing and customising SequenceServer:
Citations
Scholar is typically the best place to find the most recent citations. But we also have an outdated list here:
Community databases

and many additional private installations that we don't know about...